OOSC UPDATE APRIL 2015
Dear Parents
OFSTED REPORT
The OOSC holiday club at St Helen's in Alveston had a visit from Ofsted over the Easter holidays and the inspector was pleased with all she saw at the club. The club was awarded 'Good' in all areas and it was great to hear all the positive feedback. She particularly highlighted the excellent relationships the staff had with the children. Here are some comments from the report:
'Staff are skilled and knowledgeable about the children' who have 'stimulating experiences' and 'encourage their independence and social interactions'
The children 'behave exceptionally well' and are 'fully involved in preparing club rules'
Staff 'encourage children's risk taking' and 'encourage children to make independent choices about their play'.
There is 'an abundant range of stimulating toys' and 'children benefit greatly from a well-equipped outdoor environment'
'staff encourage children's understanding of safe practices exceptionally well'
Children 'have a good sense of belonging'
The children 'comment positively on how they like meeting new people and the friendliness of the staff'
The inspection focuses primarily on the Reception children, and as we accept children from several local schools at Holiday Club the only recommendation we were given was to provide additional links with the Reception teachers at the schools these children come from. We have been asked to have additional written information from Reception children's parents who we are not familiar with. As a result, we will be asking parents to complete additional information about their Reception child if we do not know them from the after school club.
The full report is available to view on their website:
http://reports.ofsted.gov.uk/inspection-reports/find-inspection-report/provider/CARE/EY406528
Well done to all our Holiday Club staff and your amazing children who make it such a great place to be!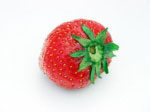 NEW FOOD REGULATIONS
Following new Food Standards Agency regulations regarding food served to children on school premises, we are currently in the process of reviewing our policies relating to snacks served to children before and after school.
Further information is available here:
http://www.childrensfoodtrust.org.uk/schools/the-standards/new-standards/other-than-lunch
In order to cut down on refined sugar and salt in foods we will no longer be serving jam, but children will be able to have spreadable butter, Marmite, honey(as it contains only natural sugar) or cheese spread on toast. We will no longer offer crackers or breadsticks. We will continue to offer crumpets, pancakes and teacakes on occasion. Fruit has always been available at all snack and breakfast times and cakes and biscuits are not offered.
We have introduced 'bacon buttie days' at Olveston breakfast club, which will shortly be coming to St Mary's club in Thornbury. The bacon we use are 'medallions' with no rind. Any ketchup is low sugar and salt. The sugar content in cereals are being monitored with a range of wholegrain and wholewheat cereal available without chocolate. Just a polite reminder that breakfast is available until 8.30am.
The Out Of School Clubs have always had a policy not to serve your children drinks containing aspartame and we will continue to do this. Water is always available, with milk and fruit juice on offer at breakfast clubs.
We are required to report on any of the 14 main allergens that are contained in the foods we serve. This specific information is now available at each club – the main allergens we have in the foods we serve are milk, egg, wheat, soya and barley flour. For a fact sheet please see: https://www.food.gov.uk/sites/default/files/top-allergy-types.pdf
Please remember the food we provide after school is a snack and not a full meal so children will have room for their family tea when they get home. No child is made to eat anything they don't want to but we do try and encourage them to try new foods. The above changes will be fully in place from 5th May 2015.
FEES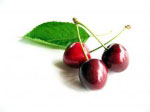 Please remember, regular user fees are due in advance at the beginning of each month and should be referenced against the child's surname. Many thanks to the majority of parents who always do this! With over 300 OOSC families, to make life easier for everyone we only accept payments using standing order, BACS or childcare voucher transfer. Due to the waiting list for places at some clubs we will be unable to accept children whose fees are regularly not paid on time.
GOODBYE and WELCOME
We are sorry to be shortly saying goodbye to Gina Emery who has been offered a full-time Nursery Teacher position in Lockleaze and wish her well in her new role. Gina has been managing the club at Frenchay and is well known to the children and parents at Olveston, Frenchay, St Helen's After School and the Holiday Club. She hopes to still be involved in Holiday Club if she has time but we know she will be very busy with her new job from May 11th.
We will shortly be welcoming Chloe Chard, a qualified NVQ Level 4 Nursery nurse to the club at Frenchay.
AND FINALLY… please remember to let us know if you would like to change your sessions or require a place for September 2015, as places are filling up fast!