Charlton Wood Out Of School Club
We are pleased to be running a summer holiday club again in August - please see below for further details and our Charlton Wood Holiday club page
Charlton Wood Out of School Club opened on 4thSeptember 2019.
The club runs from 7.30am until the start of the school day and from 3.15-6pm from the school club room, with use of the outdoor areas. Children may be dropped off at the rear playground gate for breakfast club in the club room. They will enjoy a healthy breakfast in the morning with choices of cereal, toast, yoghurt, fruit and fruit juice. They are escorted to their classroom at the start of the school day. Children are collected from their classrooms at the end of the day for After School club and provided with healthy snacks on arrival such as teast, fruit, crackers and cheese.
Children are able to enjoy a range of activities, indoors and outdoors while supported in their play by a team of qualified and experienced playworkers.
OOSC is an Ofsted Registered service with many years' experience.
Fees include all food, insurance, activities and resources. For ease of payment, this is arranged as a monthly transfer, payable over 11 months of the year.
We accept Childcare Vouchers and bank transfer.
We also provide an Ad Hoc service where bookings may be made online up to 10pm the evening before the session, subject to availability.
Please register your details using the 'Registration' link above and we will contact you with details of our fees and admissions arrangements.
Or send us an email to This email address is being protected from spambots. You need JavaScript enabled to view it. with your requirements and we will be in touch as soon as possible.
We look forward to meeting you soon!
STOP PRESS....................scroll down for OOSC holiday club information ...!
CHARLTON WOOD OUT OF SCHOOL CLUB Ofsted Registration: EY2555117
Charlton Wood Primary Academy, Charlton Boulevard, Bristol, BS34 5BN
OOSC Manager: Cath Purchase
Staff team: Lucy, Daphne, Marina, Neave, Ella, Renata and Cath
Monday-Friday 7.30 to 9am and 3.15pm - 6:00pm, term time.
CHARLTON WOOD OUT OF SCHOOL CLUB, CLUB HOURS MOBILE: 07935 754547
Charlton Wood Out of School Club runs from the school site, with use of all outdoor areas. At the start and end of the school day, children attending the club arrive and are registered by our club staff, then can choose to play or to eat a healthy snack such as breakfast, wraps, toast and fruit. They can choose to eat any time between 7.30am and 8.15am and 3.20pm and 4pm. There is a range of craft, play and role-play equipment available and a large selection of outdoor activities as well as a relaxation area with books and games. The club phone is available during club hours, or text 07935 754547 and we will pick this up at 7.30am and 3pm.
Drop off and Collection is made from the side playground gate (nearest to the large adventure playground) - just ring the doorbell and a staff member will come and meet you! All snacks, cooking and craft activities are included in the session fee - we look forward to meeting you soon!
Some recent lovely feedback!:
'I dont have enough words to praise the Leaders and the team. My son loves them so much!...He is eating fresh, healthy food, I usually find him outside playing. No screen time! This for me is amazing!' - Alina April 2022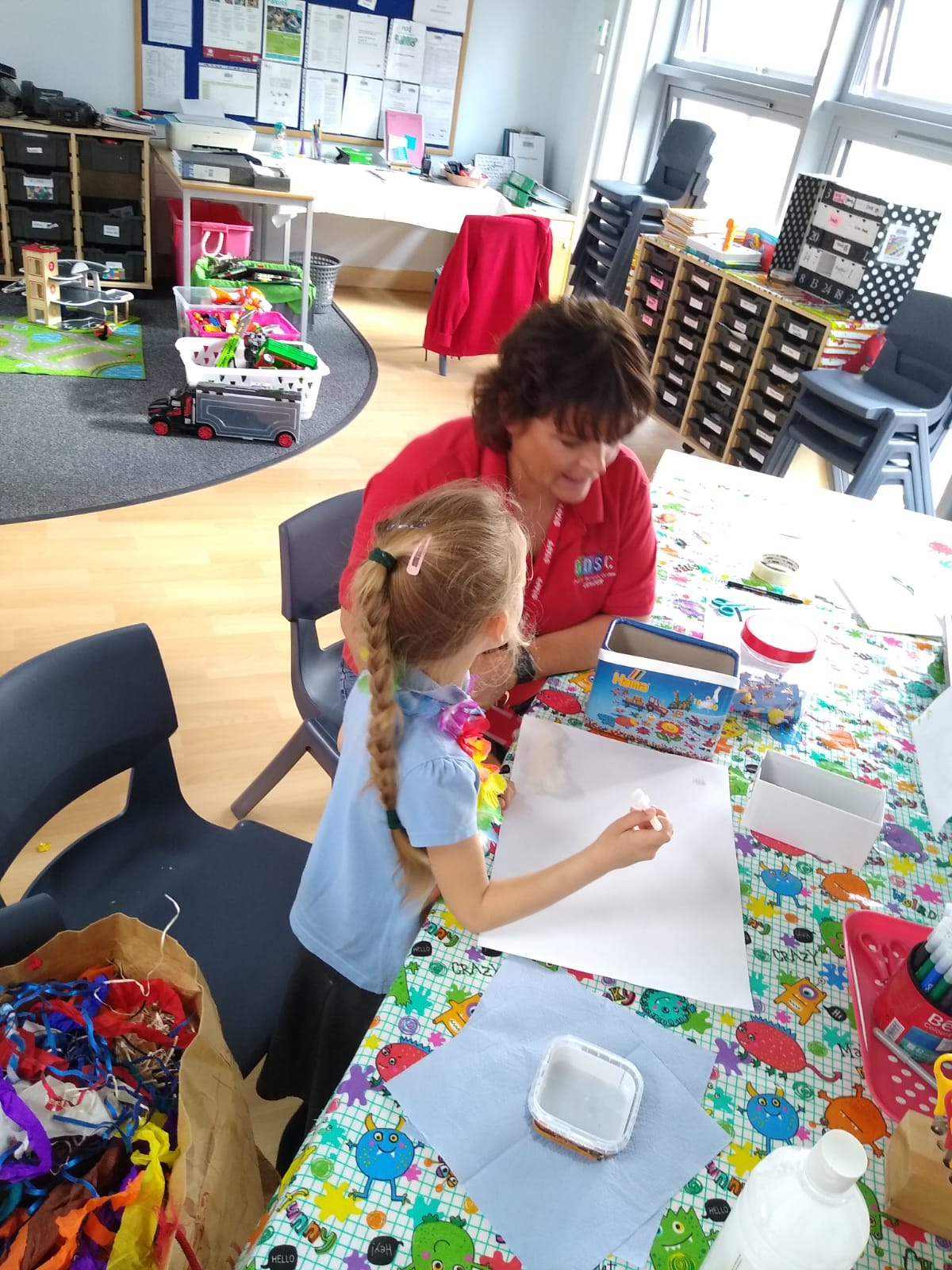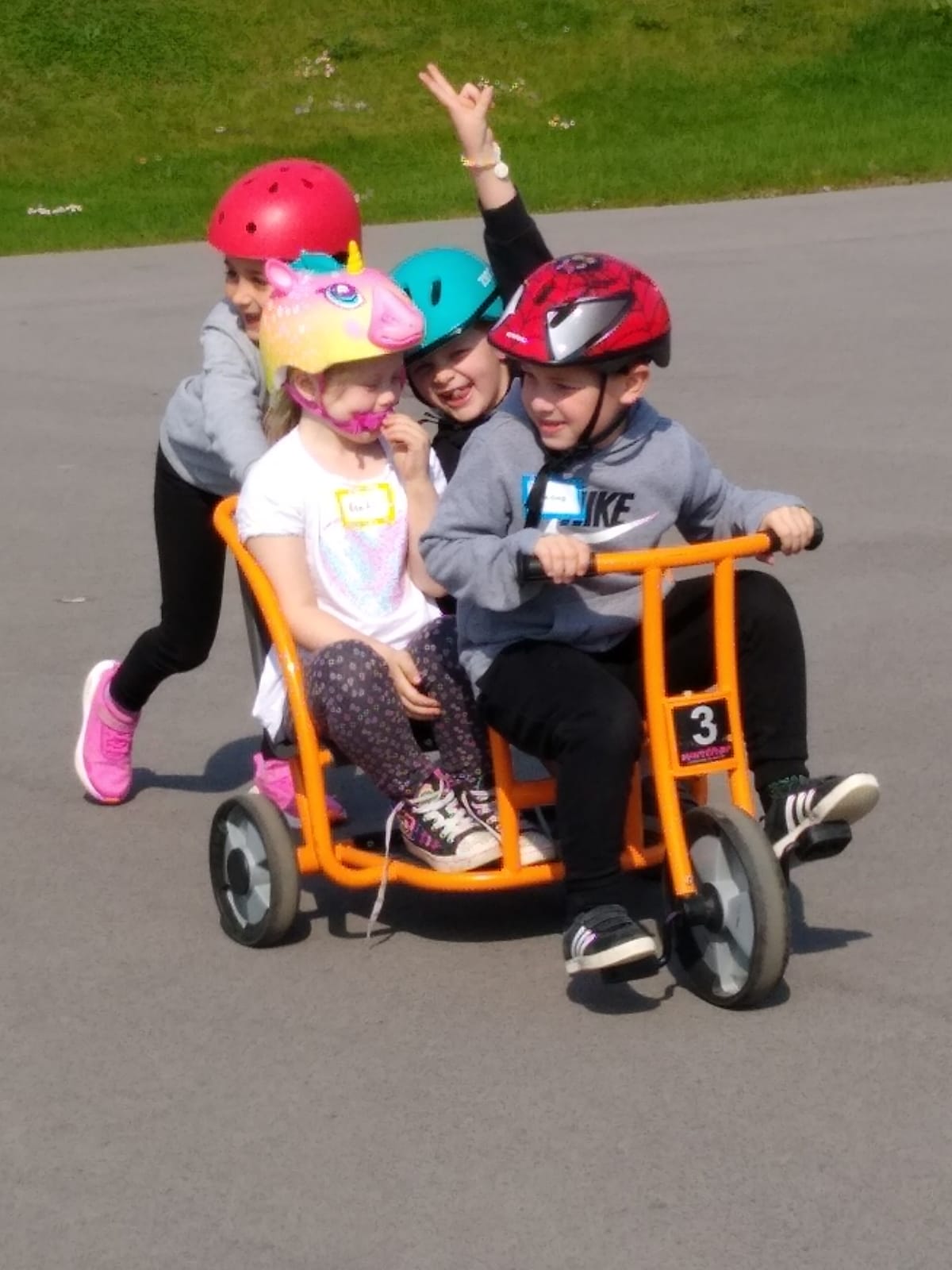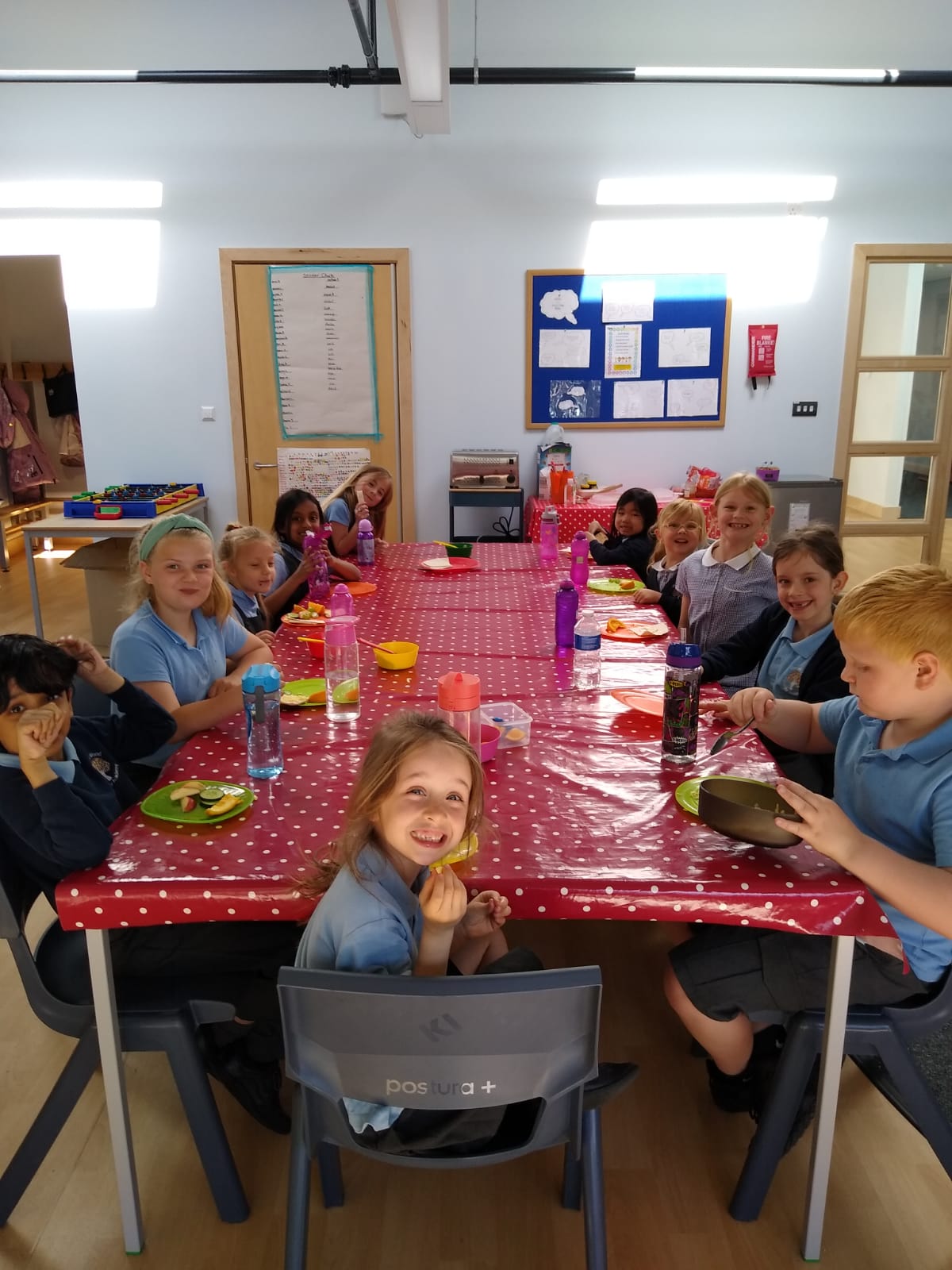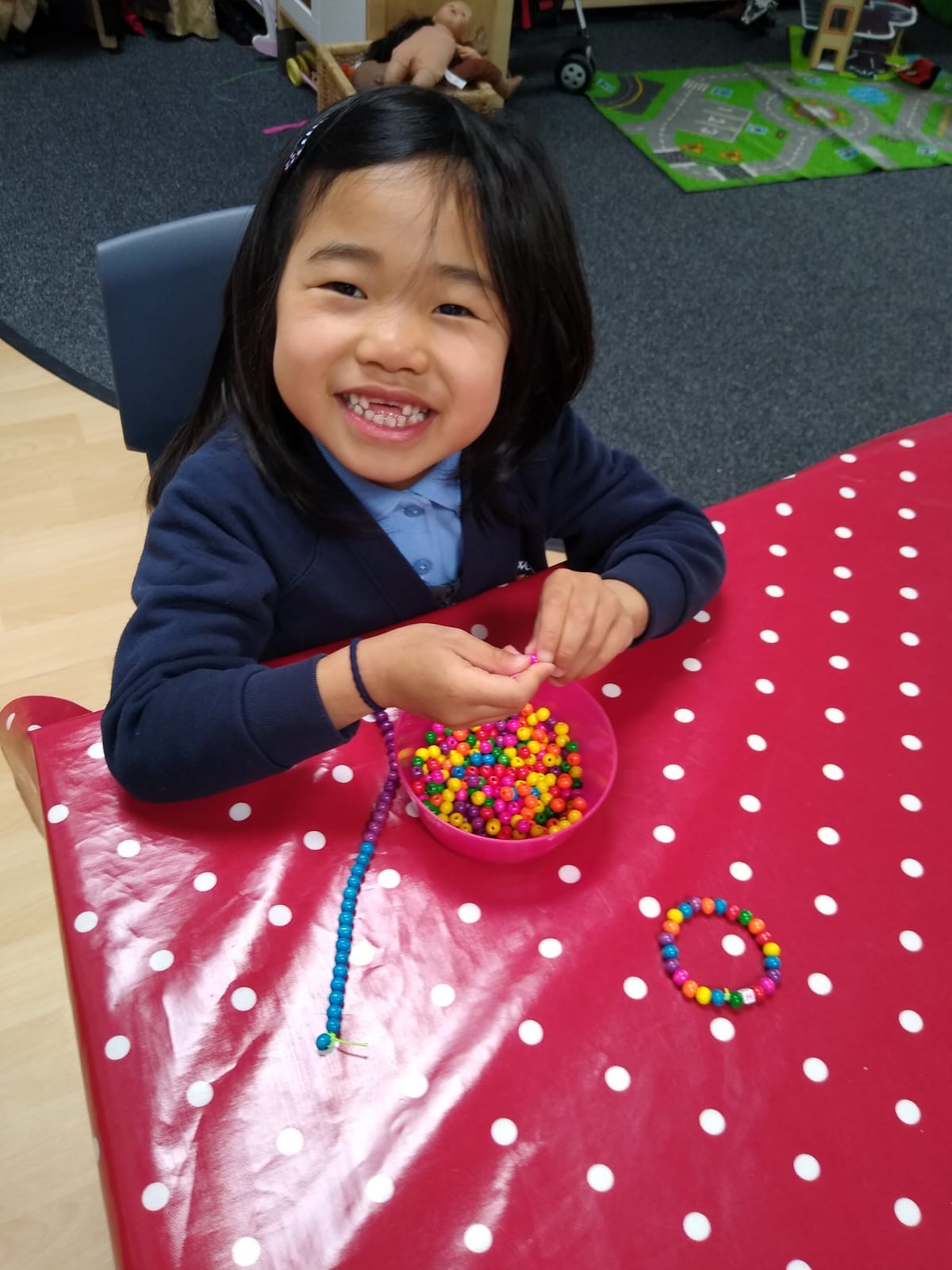 2021-2022 Regular User Fees
All regular user fees are to be paid by 11 month standing order or Childcare or Government Tax-free Voucher transfer, due by 7th of month in advance
Breakfast Club - 7.30am to 8.45am
After School Club – 3.15pm to 6.00pm
Regular Booking :
This rate only applies to pre-booked sessions which are the same day each week and are every week, payable 11-Monthly
All club users need to have been pre-registered and a £10.00 non-refundable deposit per child, paid in advance.
For regular use we operate a 11-monthly payment schedule September 2021 to July 2022, based on the annual 190 teaching days per year. For ease of payment, fees are averaged out over 11 months and are due in advance by the 7th of each month, and calculated based on the number of sessions attending per week:
Please note: New users may join the club (subject to availablility) at any time throughout the year, however fees are payable from the 1st of each calendar month and annually from 1st September to guarantee places.
| | | | |
| --- | --- | --- | --- |
| Regular days per week: Breakfast Club | Monthly fee £ | Two children £ | Three children £ (3rd half price) |
| 1 | £ 16.60 | £ 33.20 | £ 41.50 |
| 2 | £ 33.20 | £ 66.40 | £ 83.00 |
| 3 | £ 49.80 | £ 99.60 | £ 124.50 |
| 4 | £ 66.40 | £ 132.80 | £ 166.00 |
| 5 | £ 83.00 | £ 166.00 | £ 207.50 |
| Regular days per week: After School Club | | | |
| 1 | £ 33.50 | £ 67.00 | £ 83.75 |
| 2 | £ 67.00 | £ 134.00 | £ 167.50 |
| 3 | £ 100.50 | £ 201.00 | £ 251.25 |
| 4 | £ 134.00 | £ 268.00 | £ 335.00 |
| 5 | £ 167.50 | £ 335.00 | £ 418.75 |
You are not charged for Bank Holidays or In-service days.
For amendments to regular sessions we require a calendar month's notice please, to ensure we have sufficient staffing in place to cover the required ratios of staff to children. For cancellations we require a calendar month's notice.
Payment may be set up by advance monthly standing order (please email for bank details) or advance childcare voucher transfer. No cheques or cash please.
Ad Hoc Use
Ad hoc use is available for sessions which are not the same day every week or not every week, or for Regular Users who require additional sessions. Ad Hoc sessions may be booked online at www.oosc.co.uk up to 10pm the night before the session:
£6 breakfast club
£10.75 after school additional or occasional bookings
£12.75 Emergency same-day bookings
We take Childcare Vouchers
HOLIDAY CLUB from EASTER 2021
We are pleased to be offering a holiday club, priced at £20 to include a healthy lunch, for children aged 8 and under.Bookings available via This email address is being protected from spambots. You need JavaScript enabled to view it.. Priority on places will be given to Charlton Wood children and local OOSC registered regular users. We offer FREE funded places for children who are entitled to free school meals (pupil premium). Please email us for further datails.
If paying by childcare voucher we require payment by the session date. Please remember Childcare voucher companies take up to 5 days to process payments.
We accept payment by credit/debit card, PayPal or employee childcare voucher transfer provided you have registered with us to accept them.
Fees for bookings cancelled within three days of the session date are non-refundable. NO BOOKINGS MAY BE ACCEPTED ONCE WE REACH OUR DAILY MAXIMUM NUMBER
Please see our Summer '22 Welcome Letter below:
Summer Holiday club 2022
Dear OOSC Parents and Carers
Thank you for your interest in Charlton Wood holiday club.
This summer we will be offering::
A holiday club for £20 to include a healthy lunch, for children 8 and under held at Charlton Wood Primary school.Bookings are available now!
Priority on places will be given to Charlton Wood children and OOSC registered regular users.
We are have funding for free places for Free School Meals children! just let us know you are eligible when you register.
We have received a great deal of interest in this holiday club, so we would urge you to confirm your booking online as soon as possible, to avoid disappointment.
For payable sessions: We are able to accept payment by PayPal (this can be via credit card), by company and tax-free childcare vouchers, as well as BACS payment. Bookings are not confirmed without payment in advance, however if you are making a large number of bookings and wish to arrange a payment schedule, please book your sessions online and select the 'other payment' method and this can be arranged offline. Please contact me at This email address is being protected from spambots. You need JavaScript enabled to view it. to arrange alternative payment methods as bookings will not be confirmed otherwise.
Our emphasis is always to ensure children have FUN in a high-quality, safe and secure environment. We will be spending much of the session ourdoors. We are lucky to have use of our club room with an outdoor undercover area, for craft, play and for a picnic lunch and snack time. The children will also be able to make use of the large playground areas, all-weather pitch and play equipment. Please ensure children wear practical clothing that they can play in. They will also need a full water bottle.
If children bring their own packed lunch this holiday, this needs to contain no NUT products please. There will be fruit, toast, crackers and cheese available for snack time, as well as cereal/toast at breakfast and toast/fruit for snack. A healthy lunch of wraps, sandwiches, yoghurt and fruit will be available to all children attending.
We request that parents bring children to front of the school at 9am and ring the club doorbell if staff are inside with the children. Late collection is charged at £3 per child, for collection after 3pm and increases by £3 every five minutes.
On arrival and before leaving, children will wash their hands thoroughly and will be encouraged to use the toilet regularly.
Please do not send your children in with their own toys, bikes, phones or other technical items, there is plenty do at the club. They also do not need snacks such as sweets or chocolate as this leads to competitive behaviour. We are focusing on healthy eating this holiday. Children will be able to bring in their own scooters with a helmet.
The staff who will be caring for your children are from our clubs at Charlton Wood, St Mary's Bradley Stoke and Frenchay: Robyn,Marina, Lucy, Daphne and Renata will be leading the sessions, with other playworkers joining them.
If you are not familiar with the location of the club, Charlton Wood Primary Academy is located on Charlton Boulevard, BS34 5BN with our entrance on Wood Street, behind the school. Parking is available on the roads around the school, however please be considerate of local residents when dropping off and collecting children.
Our contact number during club hours is 07935 754547
We require all children to have a completed our online Registration form before attending. Please book this online following the link 'My OOSC' – Child Registration Form'
Thank you for your interest. We look forward to receiving your booking and seeing your children very soon,
Cath and the OOSC holiday club team