St Helen's Holiday Club - Alveston, Bristol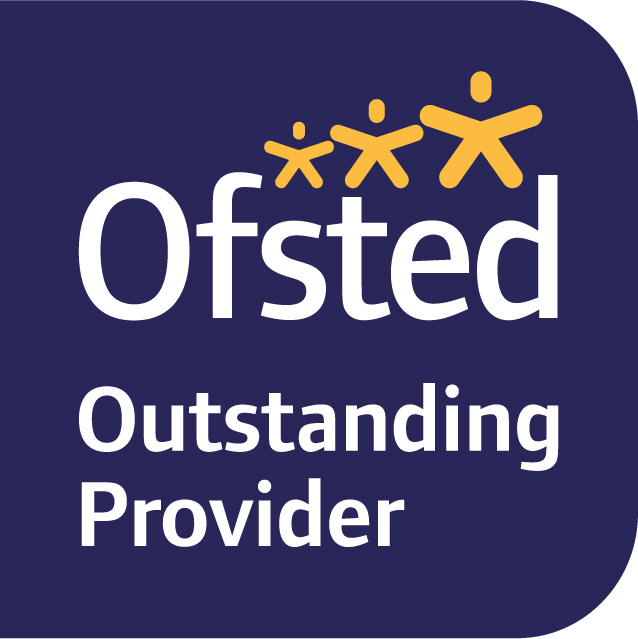 We have been providing high-quality after school care at St Helen's since Easter 2009 and Holiday Clubs since summer 2012. We were inspected in August 2018 and awarded Outstanding status by Ofsted! Click here to see our latest Outstanding Ofsted inspection
Holiday Club
ST HELEN'S HOLIDAY CLUB
FULL TIME during all holidays (excluding bank holidays) from February - October
The Club Classroom, St Helen's Primary School, Alveston BS35 2QX
HOLIDAY CLUB HOURS MOBILE: 07935 055351
Ofsted inspection 2018:
The inspection report highlights so many positive aspects of the club:
The 'skilful staff thoroughly enjoy devising new and challenging activities, which are highly motivating and beneficial for the children'. Mandy, Hannah and the team are 'successful at creating routines which support and meet children's needs to a high level'.
The team 'respect and value all children as unique individuals'
'Children's behaviour is exemplary'
'Opportunities to develop physical, creative and problem-solving skills are excellent'
'Staff get to know, understand and listen to children extremely well. They demonstrate great respect for children's thoughts, ideas and choices'
The inspector and myself were required to complete a joint observation, so Viv Heyes led an exciting slime-making activity with Stuart where 'staff praise them for taking the initiative and children thank them too, which adds to their confidence'.
For me, the phrases which sum up our ethos at OOSC are:
'Positive and effective relationships and partnerships are at the heart of the provision'
'Everyone is included, and all exude great happiness, emotional well-being, independence and self-confidence'.
Many thanks to the parents who were interviewed on the day and the amazing feedback we received.
Thank you to Mandy, Viv and Freda for all their hard work devising exciting activities for the children over the summer and on the day of the inspection. For Hannah who came over from Wales to be rigorously interviewed about the amazing After School Club she leads; Stuart, Abbie, Lauren, Teresa, Renata, Ruggiero, Georgia, Mia, George, Robyn and Sid (the summer holiday club team), plus Jenny, Elaine and Anya (after school) who all make the holiday club and after school club such a great place to be!
Please note the number quoted on the report of 173 relates to all children registered with the after school and holiday club and the inspection is only completed on children in the 4-8 age range. The number of places available relates to 25 holiday club places we have available, whereas after school club accommodates 30 children.
Cath Purchase
OOSC manager
Ofsted (2015) commented:
'Staff are skilled and knowledgeable about the children' who have 'stimulating experiences' and 'encourage their independence and social interactions'
The children 'behave exceptionally well' and are 'fully involved in preparing club rules'
Staff 'encourage children's risk taking' and 'encourage children to make independent choices about their play'.
There is 'an abundant range of stimulating toys' and 'children benefit greatly from a well-equipped outdoor environment'
'staff encourage children's understanding of safe practices exceptionally well'
Children 'have a good sense of belonging'
The children 'comment positively on how they like meeting new people and the friendliness of the staff'
The holiday club has use of all the school's outdoor facilities and is run by our team of qualified and experienced OOSC staff. The cost is as our Welcome letter
We accept Childcare Vouchers. The cost includes all activities, insurance and regular drinks and snacks. We will be outside as much as possible!
Children must bring their own packed lunch with NO NUT PRODUCTS but we provide regular drinks, snacks and breakfast before 9am.
We require the Child Registration form to be completed for each child attending the Holiday Club. They are available under 'My Bookings' to logged-in customers.
HOLIDAY CLUB HOURS MOBILE: 07935 055351
Holiday club Supervisors and Playworkers (Summer 2023) : Mandy, Sid, Jen, Josie, Robyn, Viv, Cath, Toby, Caitlin, Jackie, Sarah, Viktoiriia, Yana, Anna, Jacob, Will