St Helen's After School Club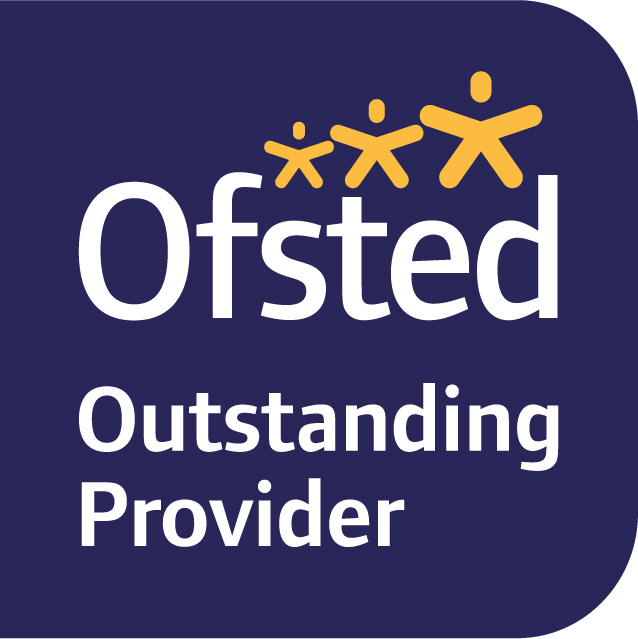 The second of our clubs to be established.
We have been providing high-quality after school care at St Helen's since Easter 2009. The club was inspected in September and awarded Outstanding status!
Click here to view our latest Outstanding Ofsted report
After School Club
ST HELEN'S AFTER SCHOOL CLUB Ofsted Reg: EY406528
The Club Classroom, St Helen's Primary School, Alveston BS35 2QX
Staff tem: Hannah, Mandy, Elaine, Dawn, Jenny, Sid, Robyn, George and Becky
Monday-Friday* 3:30pm - 6:00pm, term time
PLUS we run our holiday club from here too - 8am-6pm during school holidays.
children have 'stimulating experiences' and 'a good sense of belonging' - Ofsted April 2015
Please be aware we have no availability for Regular or Ad hoc bookings on Tuesdays from September 2019
We run our Holiday Club from our club room - please contact us at This email address is being protected from spambots. You need JavaScript enabled to view it. if this is something you may be interested in.
ST HELEN'S CLUB HOURS MOBILE: 07935 055351 - New From September 2019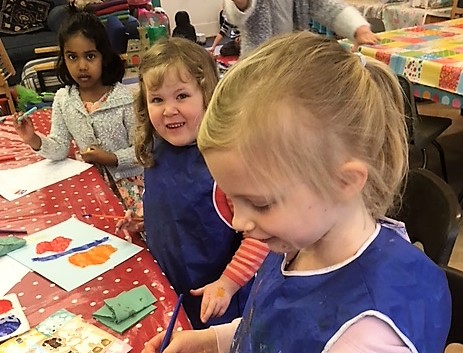 We are so lucky to have a bright and stimulating Club room for the children to use, packed full of fun activities! KS2 children come straight to the club at 3.30pm. They are registered by our club staff then can choose to play or to eat a healthy snack such as toast, fruit, crumpets and cheese. Children in KS1 are are collected by a staff member and escorted to the club. They can choose to eat any time between 3.30pm and 4.30pm. There is a range of craft, play and role-play equipment available and a large selection of outdoor activities as well as a relaxation corner with TV, DVD and Wii. Cooking and craft activities are included in the session fee - pop in and visit after school any time and see many happy children!

Fees
All club users need to have been pre-registered and a £10.00 non-refundable deposit per child, paid in advance.
2019-20 St Helen's Regular User Fee Schedule
Please contact us at This email address is being protected from spambots. You need JavaScript enabled to view it. to make a regular booking
This rate only applies to pre-booked sessions which are the same day each week and are every week, payable 11-Monthly (from September 2018)
For regular use we operate a 11-monthly payment schedule September 2019 to July 2020, based on the annual 190 teaching days per year. For ease of payment, fees are averaged out over 11 months and are due in advance by the 7th of each month, and calculated based on the number of sessions attending per week: Fees are payable from 1st September to guarantee places.
| | | | |
| --- | --- | --- | --- |
| Days per week, After school | Monthly fee £ | Two children £ | Three children £ (3rd half price) |
| 1 | £ 32.50 | £ 65.00 | £ 81.25 |
| 2 | £ 65.00 | £ 130.00 | £ 162.50 |
| 3 | £ 97.50 | £ 195.00 | £ 243.75 |
| 4 | £ 130.00 | £ 260.00 | £ 325.00 |
| 5 | £ 162.50 | £ 325.00 | £ 406.25 |
You are not charged for Bank Holidays or In-service days.
Please do not ask to swap regular days as we are unable to accommodate this.
For amendments to regular sessions we require a calendar month's notice please, to ensure we have sufficient staffing in place to cover the required ratios of staff to children. For cancellations we require a calendar month's notice.
Payment may be set up by advance monthly standing order(please email for bank details) or advance childcare voucher transfer. No cheques or cash please.
Ad Hoc Use
Ad hoc use is available for sessions which are not the same day every week or not every week, or for Regular Users who require additional sessions. Ad Hoc sessions may be booked online at www.oosc.co.uk up to 10pm the night before the session.
£10.50 per occasional / additional booking
£12.50 per emergency same-day booking
We take Childcare Vouchers