Cancelling an Ad Hoc Session Booking
To cancel your Ad hoc bookings online (with over 7 days notice) please use the 'My Bookings' link to the left of this page. Scroll through and click on the booking you wish to cancel. At the bottom of the page it will give you the option to 'cancel booking'.
If the payment has been made by Paypal there is the option to have a refund or or keep the session as a credit if the cancellation is made more than a week in advance. Please add a note in the comments box of your next booking if you have a cancellation credit.
Ad hoc cancellations non-refundable within 7 full days. However if an error has been made in the booking process and you wish to make an amendment to your booking within 24 hours, please email This e-mail address is being protected from spambots. You need JavaScript enabled to view it or call Kate on 07342 329737.
Resetting your password
Password Reset Help
After requesting a new passord by using the 'Forgot Login' feature there is one more simple step needed to restore your full online OOSC functionality. This is to edit and re-save your OOSC profile. This action re-establishes the correct permissions for your account in the website back end.
To do this follow these simple steps.
1. Login to the website.
2. Click My Profile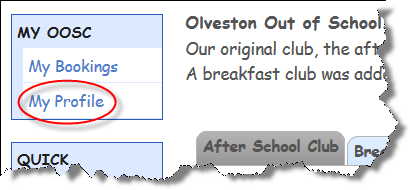 3. Click Edit, then Update your Profile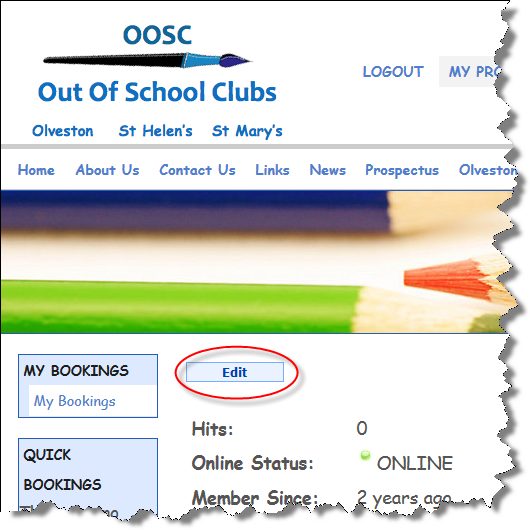 4. Click Update. You can change your password to one of your choice at this point, but it's not essential.